In an unprecedented move for a luxury fashion house, Bottega Veneta has disappeared from social media, deleting all of their social media accounts this week – including Facebook, Twitter and Instagram (which boasted 2.5m followers) – without explanation.
While some outlets are speculating that it may be a publicity stunt or could even be a technical glitch and that the account will resurface very soon, others are suggesting that creative director Daniel Lee has made the decision to take the brand off social media in order to create more buzz.
However, the brand gets plenty of attention on Instagram away from the main account anyway, the brands exit from social media may be a winning coup for Bottega Veneta fan accounts. Since Lee took over the label, Bottega Veneta has risen rapidly in popularity with the designer's reinvention of the brand leading to hugely popular accounts, headed by Laura Nycole and her cult page @newbottega, which popularised the shoes and bags of the Daniel Lee era.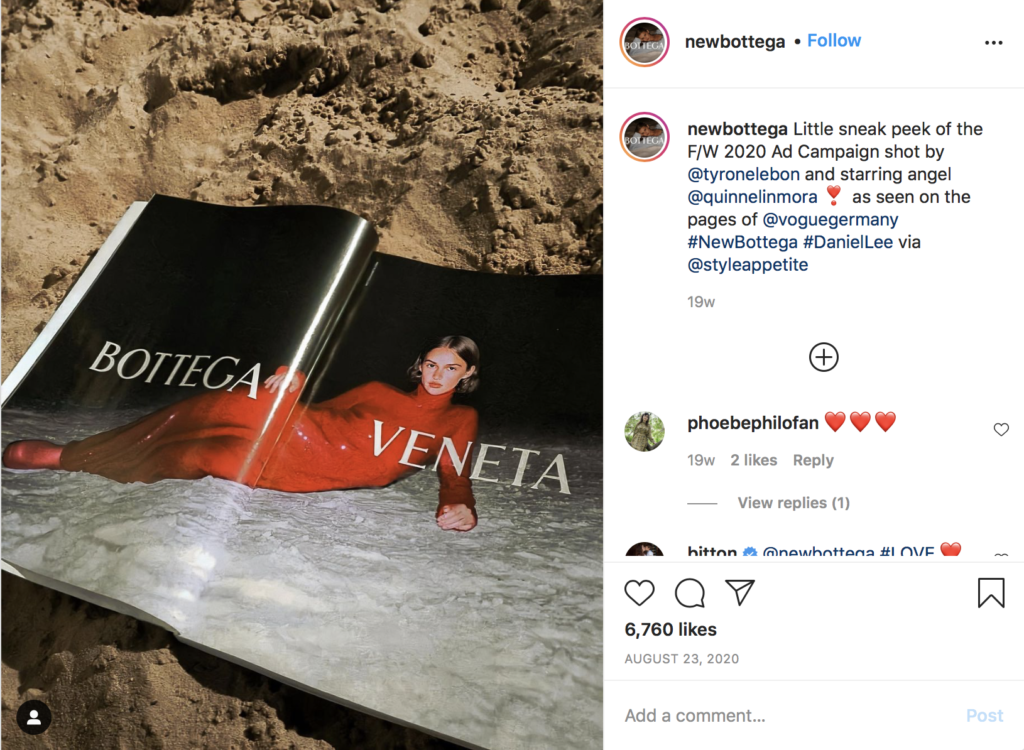 Regardless of what happened, Bottega Veneta's disappearance from social media has raised a series of questions about the relationship between social media and fashion brands that could be summed up in the question: "Can a big fashion brand do without an Instagram account?"
"Luxury is defined by artistry and exclusivity which is a step Lee has put forward by logging off," says Eman Alami in her piece "What Bottega Veneta's Digital Disappearance means for fashion" for CR Fashion Book.
"It allows for the brand to cultivate a more authentic fanbase since the brand has become a social media favourite. How does a brand get to keep its title of luxury when its products are overshared on social media? It's a new formula of brand authenticity in the pandemic-era that Bottega Veneta is on to, setting the record on what it means to be luxurious and desirable in the digital age."
"So, is Bottega Veneta telling us we need to take our phones out of our faces? Maybe. But the brand is also setting a precedent for brands in the digital era urging us all to unplug. As with any trend, the more saturated it becomes, the more tastes begin to shift in the opposite direction," concludes Alami.
In the meantime, if you can't get enough of Bottega Veneta, follow any of these fan accounts: @newbottega, @bottegaveneta.by.daniellee and @bottegaveneta_international.
Image via Bottega Veneta website.