A recent rise of Instagram-based small businesses have made sustainable fashion accessible for many more people. I spoke with Jess of 'XFEMINADESIGNS', a sustainable online boutique boasting nearly 4,000 Instagram followers, to discuss her experiences of owning a small-business.
What inspired you to create your sustainable clothing business?
Lock down left me struggling to find a job so I indulged in creative outlets that I hadn't before, designing and sewing just stuck. I also struggled to find funky clothes that were plus sized and good for the planet, and noticed a lack of sustainable fashion female POC creatives; I decided to take up my spot & represent.
Your designs are so eye-catching, what inspires you?
Positive representation and love for colour is my inspiration. Growing up a plus sized, mixed race girl in Britain, I felt out of place. I never wore bright colours or patterns in fear of being called out, and assumed that fashion like that wasn't meant for me. I mean, where do you see chubby brown girls in cool clothes in the 90's fashion scene?
XFEM allowed me to channel those fears into a place of colour, puffed sleeves, and funky patterns. It was my own little fashion revolution. I can now be the person I wanted to see in the magazines.
What sort of challenges do you face?
Using deadstock fabrics or reusing fabrics is a limited process, only a certain amount of stock is available, however, this is also a blessing as it forces me to be proactive in reducing waste.
Size inclusivity wasn't a challenge in starting up my brand (because I embedded size inclusivity into my business plans) but an observation I've made. It seems that sustainable fashion has small and expensive as the ideal. The challenge is to re-write this and create custom sizing for all bodies. What's the point of being sustainable if not aimed at everyone?
"What's the point in being sustainable if you're not going to target, promote, and represent everyone?"
How has Instagram helped your business grow?
Instagram has been a blessing and a curse. It brings traffic to your store and provides contact with other small businesses and influencers. However, it is an endless cycle of keeping up with changing algorithms, fleeting trends, and trying to mold yourself whilst also maintaining your brand's image. It can become a competitive place where you pit yourself against other amazing creatives. It's a social media marmite.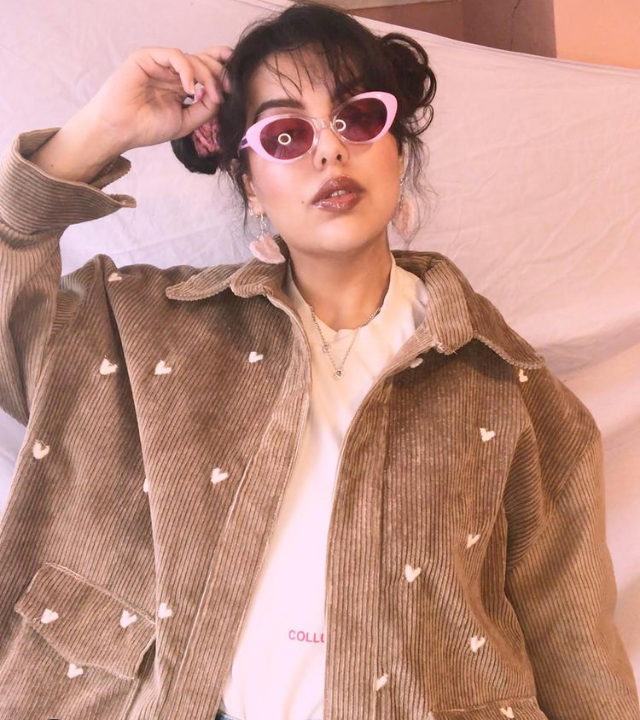 What would you like to see within the fashion industry in terms of sustainability?
Sustainable brands that embed size inclusiveness into their business and pattern making process. Brands that use their platforms to inform and educate people about the nature of over-consumption. POC also seem to be lost in the plethora of businesses trying to make it out there today. Like I said, what's the point in being sustainable if you're not going to target, promote, and represent everyone?
You can find Jess's work at: @xfeminadesigns and also on her website
All photo credits: @xfeminadesigns