Jarry Lee is a Jane-of-all-trades, having worked as deputy editor at BuzzFeed for 3.5 years as a Choate and NYU alumni, then transitioning to a successful career in modeling and acting. You might recognize her from Maybelline, Lancôme, Bobbi Brown, or Revlon campaigns, or on Netflix's Dating Around. It is no secret that the New York based model is creative AF (check out her TikTok, Spotify and verified Insta) while serving as a catalyst for LGBTQ and Asian representation. The MESS team has the opportunity to chat with Jarry.
You flawlessly pivoted from journalism to modeling and acting (congrats btw). What was that transition like?
Thank you, it was very freeing and empowering (and scary at first)! I learned a lot about myself along the way, and it's made me more confident in my capability and work ethic. I'm extremely grateful to be able to be my own boss and control my schedule and which projects I take on. I love everything I do now and feel more creatively energized than ever before.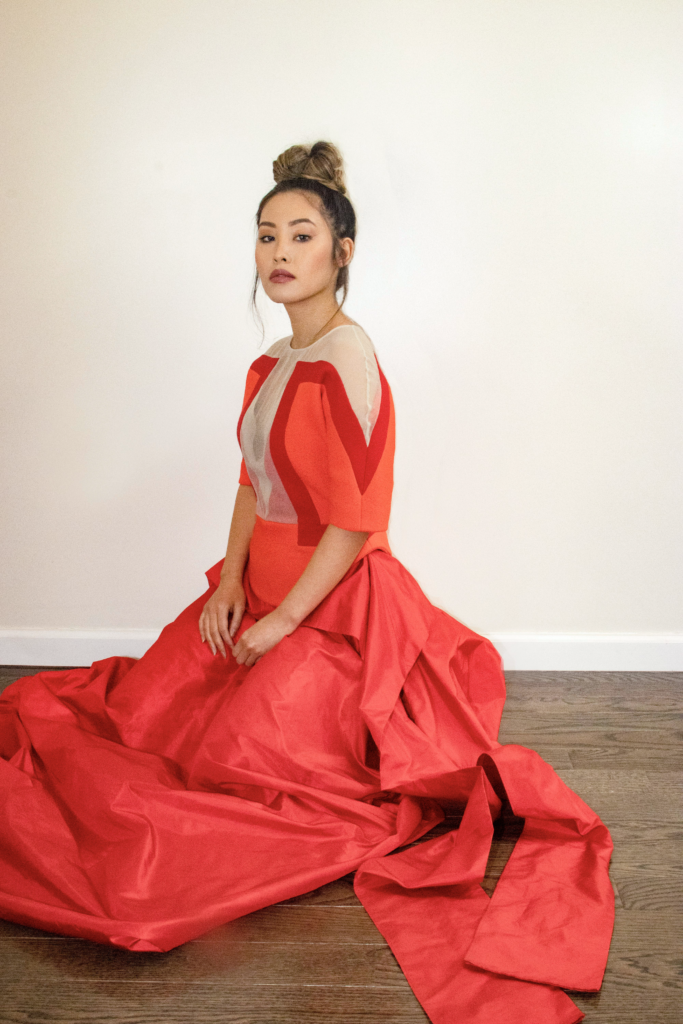 Can you offer us any tips on changing industries?
There's so much information available for free online, especially on YouTube, about every industry, so take advantage of that to get a foundation of basic knowledge first. I would also recommend reaching out to people whose work you admire, or those who've made similar career transitions, and ask about their experiences and advice. My #1 tip is to ignore any creeping self-doubts you may feel — just know that it's part of the process, and not necessarily a reflection on your prospects for success.
It is no secret that you wear many hats. What projects are you most excited about right now?
I'm currently working on writing and recording new music (which will be released on Spotify later this year), and also a new acrylic painting. Later on I'm also planning on dabbling in some experimental film/video projects.
How do you stay motivated to create during the pandemic?
I'm a bit of a stereotypical Aries in that my problem usually isn't staying motivated — it's stopping myself from overworking! One silver lining to the pandemic is that I've had more downtime to work on new projects, so I've been dedicating some of that time to actively work on relaxing and unwinding more, which really feels like a luxury.
Speaking of the pandemic, what have your at-home self-care or beauty routines looked like?
I've learned to color and cut my own hair at home during the pandemic, so I typically touch up my highlights and roots every couple of weeks now, and it's very fun! That's something I never thought I would do. I've also been using my extra free time to experiment with new serums.  
Has your work-out routine changed during quarantine?
I work out mostly indoors now with weights I have at home, and will switch to running outdoors more when the weather gets cooler. I recently tried a set of weighted resistance bracelets from BALA that I really like — they add a refreshing pop of color to my workouts.
What are your favorite fashion trends right now?
I'm a big fan of the puff-sleeve/shoulder-pad trend going on right now — I think it's a very chic silhouette and lends itself to a more structured look. I've also seen an uptick in flowy, floral fabrics that I love.
Considering your 600K followers on Instagram, how do you keep your audience engaged?
I try to ask my audience for their opinions on everything from clothing and accessories I'm considering purchasing, to food or recipes to try next. I love hearing what they think, and it keeps people engaged when they see their input being actively reflected in my life.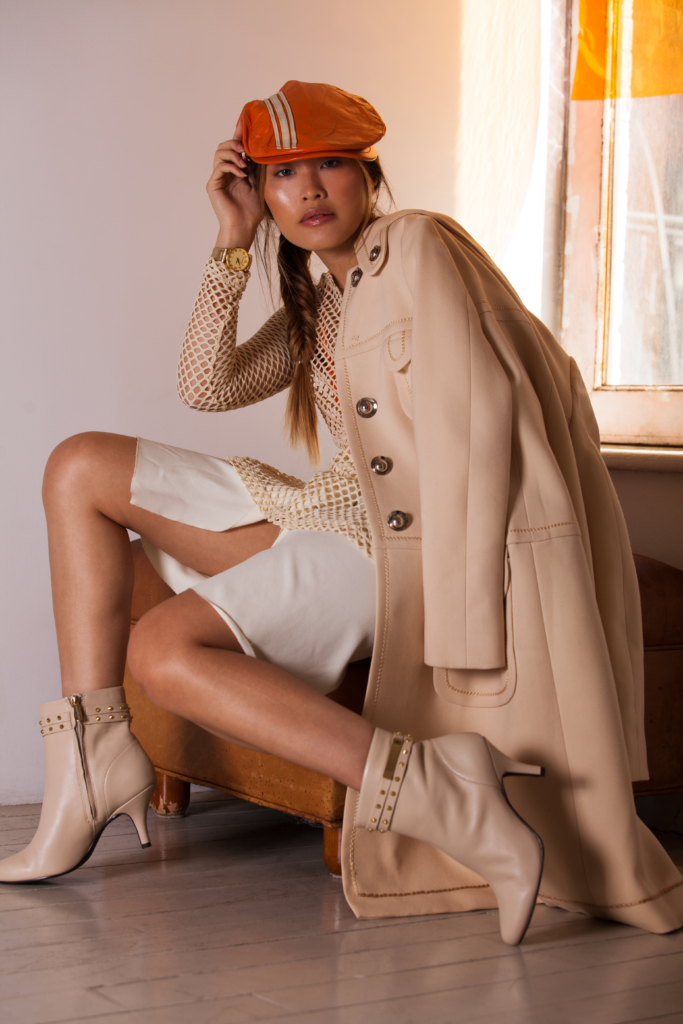 What do you wish to see more of on Instagram or from influencers?
I've seen some amazing video content lately with very cool transition effects that I'd love to see more of! They've inspired me to work on some fun upcoming fashion videos that you'll see soon.
We have loved keeping up with your cooking blog. Where do you get inspiration for your recipes?
My favorite recipes (especially for baking pies) are the result of a lot of trial and error. I went through a phase last summer where I baked over a couple dozen pies! For weeknight dinners, I'll often try recipes from my Blue Apron subscription, and make adjustments according to my personal preferences (or my boyfriend's, haha — he has no spice tolerance). I try to use my favorite ingredients whenever I can — I love coriander (cilantro) and mushrooms, and incorporate those into many of my dishes. I'm also currently going through a sweetcorn kick, and will be trying my hand at pickling vegetables next.