For this special feature we interviewed jewellery designer Ornella Ianuzzi. Ornella is a rising jewellery designer already making a name for herself by winning the UK jewellery designer of the year 2015 award. We talk to her about her inspirations, when she started and what's more to come!
1. Firstly, congratulations on winning UK jewellery designer of the year 2015, what went through your mind when you found out you won? 
Thank you! I was quite shocked when I was called out and I couldn't believed it ! But then I had to go and pick up my award and I was overwhelmed with joy! 
2. You grew up in the French Alps; how would you say your childhood has influenced your designs and aesthetics?
I grew up in a small village in the French Alps surrounded by forests, lakes, and stunning landscapes that witness the geological processes which occurred with the formation of the mountains. So I have been totally immersed in Nature from when I was born. The little hood next to our house was my playground and I could spend hours hidden there, waiting for any wild animals to pop out, or just observing trees, plants and rocks. I loved to go minerals hunting too. I would cherish the crystals I found like a very precious treasure! By growing in such surroundings, I learnt to look at Nature differently, and it has had a significant impact on my work. I feel very closely linked to Nature and I believe people can see this through my jewellery
3. When did you start designing jewellery and how did you start getting your jewellery out into the public?
I started designing jewellery while still studying for my bachelor. I discovered the jewellery of René Lailque through a case study on Art Nouveau and I totally fall in love with his work. He is the reason why I am in jewellery today and it's been almost 15 years now! I started to show my jewellery through shows like the Goldsmiths' Fair or the Opens Studios at Cockpit Arts where I use to be based.
4. All your designs are so intricate, where do you continue to find inspiration?
In Nature! It is just mind blowing to see what nature can do when you look closely!
5. What rocks/materials do you like to work with the most and why? 
I love emerald crystals because the emerald green is my favourite colour, but I also love opals! These gemstones are just magical and mesmerising!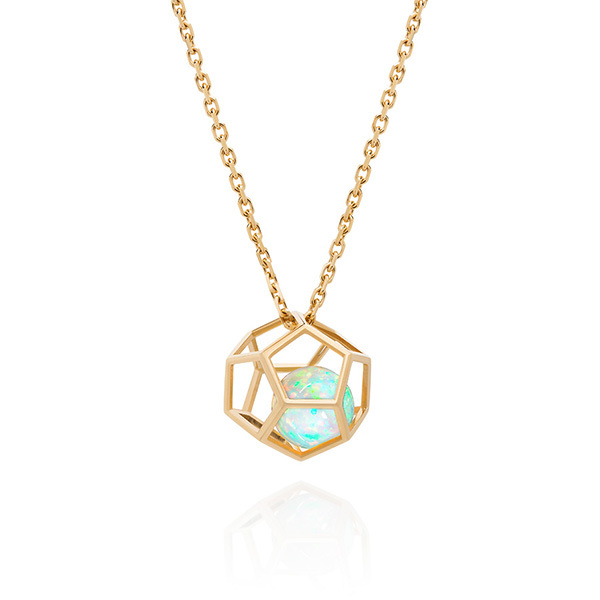 6. How long does the designing and construction process usually take?
It totally depends on the piece! Usually my Fine Art Jewellery pieces are the most time consuming ones. I spent around 200 hours on the last one: the ring "The Uprising". But in general I rarely spend less than 30 hours from design to completion!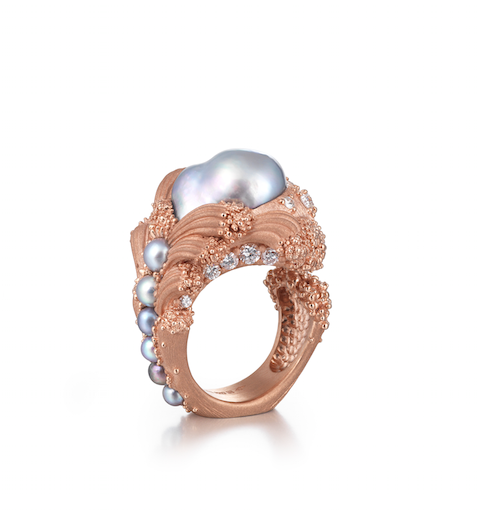 7. Which piece are you the most proud of and why?
I love my ring" L'Exceptionnelle Emeraude" because of the emerald set in it and I think I have quite successfully mounted it! But then my ring "The Uprising" is the one I am the most proud of as it won the prestigious Goldsmiths' Company Gold Award this year and it was the first time ever that a ring won this prize!!
8. What kind of woman do you see wearing your designs/design for?
My clients are usually women who like to stand out in the crowd. They are not afraid of setting trends and leading the way forward with their outfits. They appreciate the quality of my work as well as the innovative approach and they just want something unique that will make them feel special!
9. Have you got any ideas for your new collection? Any hints for your fans?
I am hoping to start soon some new "Fine Art Jewellery" pieces and there are 3 "emerald crystal" pieces on the agenda as well as some tanzanite crystal pieces….! Hopefully they will be ready for the Goldsmiths' Fair week 2 this Autumn (at the Goldsmiths' Hall.)