In wake of the accusations made against Zara stealing independent artists work, we ask how far is too far? If you've missed the commotion, last month fast-fashion giant Zara was accused of stealing designs from independent LA artist Tuesday Bassen. Further inquest highlighted several other independent artists who Zara had perhaps been too closely inspired by.
Despite the undeniable similarities, Zara came forward with the following statement: "the lack of distinctiveness of your client's purported designs make it very hard to see how a significant part of the population anywhere in the world would associate the signs with Tuesday Bassen."
The situation has lead to backlash, particularly on social media, in which Zara's channels have been swarmed with an abundance of Snake emojis and complaints of theft. Social media campaigns against the retail giant can be followed #supporttuesdaybassen and #shoparttheft. The independent artists and victims of the situation have come together to create Shop Art Theft, an online shop in which you can purchase their designs directly.
This isn't the first time designers are pointing the finger at imitations, with Zara being in the firing line before, accused of copying designs from larger fashion houses such as Dior, Celine and even Christian Louboutin, who took Zara to court for selling red soled shoes but did not triumph.
The issue and tenderness of this drama feeds to a bigger question of how far fast fashion can mimic designs before they cross the fine line between inspiration and down right theft.
On the one hand, Zara has been a fan favourite for years, producing affordable designer looking garments, speedily responding to the catwalks and delivering the high end style many fashion lovers lust for but can't justify spending thousands on. In some sense the established high-end designers act as tastemakers and artists, who inspire the high street and dictate trend, which make Zara's previous endeavors somewhat forgivable. In fact, in the last month plenty of online retailers have been selling a dupes of the infamous Dior 'it' boots that graced the catwalks of ss16. Trend trickles down to the highstreet from high end and couture, a relationship that goes back decades. It's when modern influences intervene, in which things can become problematic.
In a postmodern realm of social media, it's easier than ever for undiscovered influencers to make a name for themself. This decade has seen couture take a back seat, with trend deriving from the likes of fashion bloggers, street style and plentiful independent artists. So when Zara's design team decide to take inspiration from the likes of Tuesday Bassen where does the problem arise? When Zara imitate from Dior and Celine, we're in on the joke. We know the true tastemakers and happily strut our stuff in our duplicate designer garments. With independent artists like Tuesday, who aren't as internationally renowned, many buy from Zara unaware of the creative brain truly behind the design.
This feeds into a negative culture of not supporting or giving credit to young creatives. There are endless stories of creatives having their designs stolen, branded on mass-market plastic phone cases and T-shirts from China. Their art becomes symbols and visuals of modern culture that we endlessly over share on social media, blissfully unaware of their origins. They become so engrained in our consciousness that bigger companies find it acceptable to reproduce without knowledge or consent of the original artists, taking away from their livelihood and serving to larger corporations.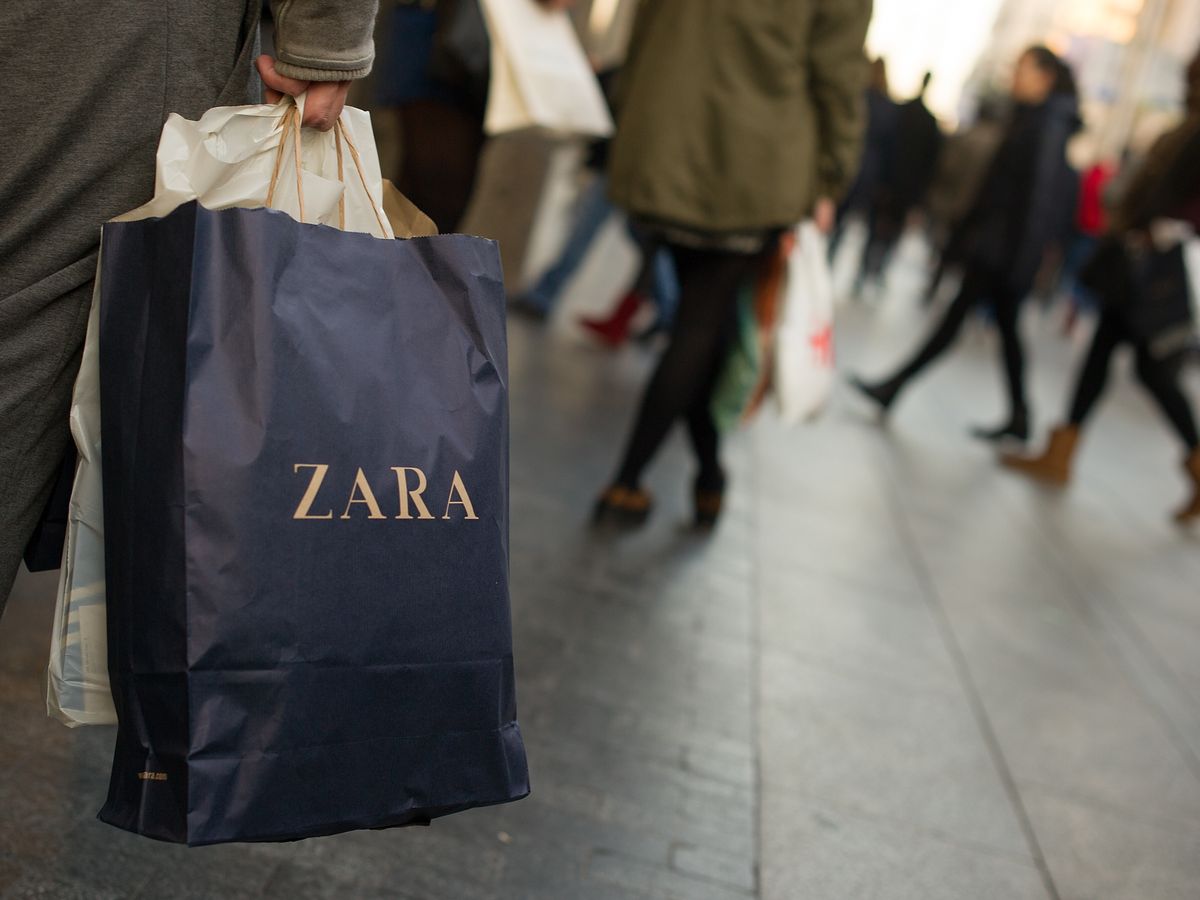 Source: completefashion.org
Are Zara merely appealing to their consumers wants and needs much every other high street store of online boutique? Or this time has fast-fashion crossed the line?