How did you start designing? Was it your dream to become a luxury designer?
As a child I always dreamed of being a fashion designer. I always loved to create clothing and I used to alter my clothes to make new ones. Fashion has been a huge part of my life since forever. Then I got to study and make my work more profesional. That is when I started my career and since then, it has been my life.
2. What is the vision behind the brand?
Mariandrée Gaitán is a brand looking above everything, to make women feel great, and empower them through their beauty. Perfectly fitted dresses and luxurious materials, makes the Mariandrée women show off their best versión and feel completely beautiful when using one of her pieces.
3. In 3 words, a woman that wears Mariandree Gaitan is…?
Beautiful, sexy and confident.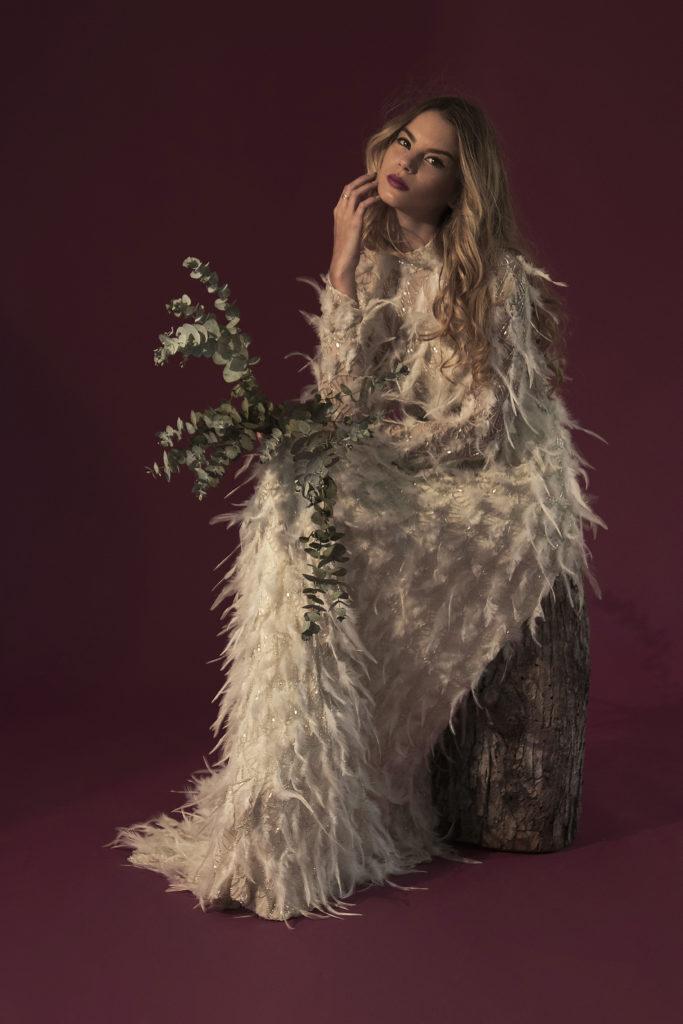 4. How your culture and background from Guatemala influenced you?
Growing up and living in a country like Guatemala, which is a very traditional and religious country, made me a very sensible and conscious person. In every home there´s a woman who is the center and the spirit of every family. In that way I got to discover the real value of women, which goes far beyond home duties and is mostly focused on love . At the same time I got to watch my mom, which is a fenomenal entrepreneur and work oriented woman, who taught me to never stop fighting and looking for what I wanted in life. Growing up in Guatemala it has been the best inspiration for my brand and for the woman I design.
5. What luxury means to you?
Feeling great in your own skin and being able to be happy with who you are. For me that is a priceless luxury which is not easy to find now a days. Our culture and even our own human nature sometimes makes us feel unhappy with what we got. Most women even feel uncomfortable with their bodies, wanting to change something all the time. I think knowing who you are and loving it, that is a real luxury.
6. You recently participated in Monaco fashion week, tell us more about it.
It was my first experience as a designer performing in Europe. This was definitely a big deal for me, and I will always keep that memory in my heart. Monte-Carlo is an amazing city, and my collection was well accepted. As a city known for its luxury and high end attendants, Mariandreé Gaitán is a brand that suits perfectly for that. It was a nice and organized venue where I felt very well received.
7. What is the biggest achievement of yours so far?
Definitely doing what I love, and being able to call that, my job. Also being a mom, raise two daughters and being a wife is the biggest blessing for me. Being able to have a family and to build my own brand is the achievement of my life.
8. Who is your fashion icon? Who inspires you?
Monique Lhuillier is a great designer who inspires my fashion career. I love the way she mixes high couture techniques with contemporary design. I´m also very inspired by nature which for me is the principal inspiration of the world.
9. What is the plan for the new collection?
The complete collection ranges from different silhouettes, almost all of them perfectly fitted to the body and with deep necklines that emphasize the feminine figure. Long dresses that end up in small tails or even a pair of looks with tailor pants and shirts makes a diverse collection. All ultra feminine, but also appropriate for different types of women and a variety of occasions. Mix an air of feminism and a lot of sensuality, showing an empowered woman by her life, her spirit and her body. Always confident, sure that she will draw the attention of those who look at her.
10. Any fashion weeks you have planned to attend? Who's your customer? How do you
empower women?
This year will be Milano Fashion Week and Paris Fashion Week where I will get to show my Spring Summer 2019 collection.
My costumer is women of all ages wanting to look gorgeous and perfect in one of my dresses.
I empower women trough my dresses because they make them feel beautiful and secure. The minute they get to wear one of my dresses, It's like magic. They glow, they smile and they feel totally beautiful.
11. Lastly, is there anything you're currently working on? Any exciting plans or projects to be
revealed?
Right now I'm working on my bridal collection to be presented in the Mercedes Benz Fashion Week in Guatemala. This will be a huge and exciting collection I've been working on lately. Also I'm planning on launching a low cost brand.