When the bright pink Barbie inspired Moschino collection hit the catwalk for
Spring/Summer 2015, it was bound to cause a stir amongst the fashion world.
Known for pop culture inspired collections, Jeremy Scott has once again hit the
nail on the head (because lets face it, I didn't think phone cases could get much
better than looking like McDonalds French fries! But now every girl (or guy) can
achieve their dream of looking like the world's favourite doll – the Barbie.
On the catwalk, worn as an outfit, the collection took us back to our childhood
where I refused to dress my Barbies in anything but the coveted pink but
surprisingly some of the items are wearable as individual items as not all of us
can pull off a head to toe pink PVC look (quel surprise!) The sweater component
of the two piece set could look fun and flirty with a pair of high waisted jeans and
of course the bright pink leatheresque jacket would be a great alternative to your
standard black leather. But if these are a little too pricey for your purse, I adore
the vanity mirror phone case and rumour has it, that similar ones are up on
ebay…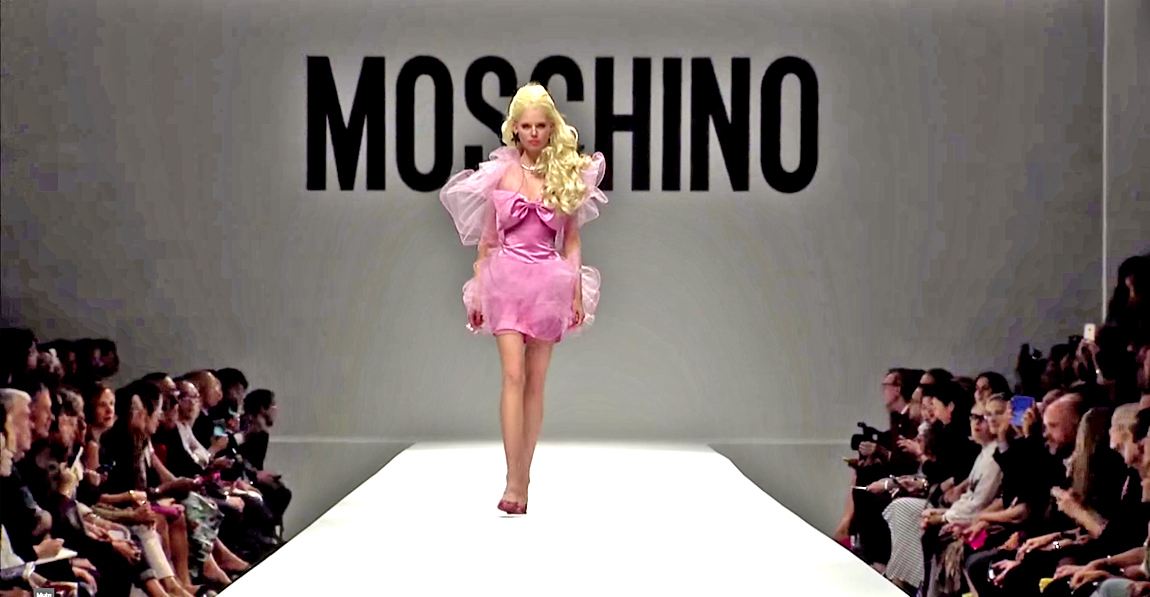 But if wearing Moschino is a little bit too out there for your taste, plenty of high
street brands have hopped on the band wagon – but don't worry, not all of it is
bright pink. Despite it being winter in the Northern Hemisphere, there are still
pink PVC midi skirts everywhere which look super chic paired with a polo neck
jumper and some heels. Likewise applies to pastel coats, which are readily
available in Primark. But if pink really really isn't your colour, then why not try a
pastel nailpolish? Or step outside your comfort zone with a bright pink lip.
I've definitely been making Barbie happen, even within an entirely
monochromatic wardrobe.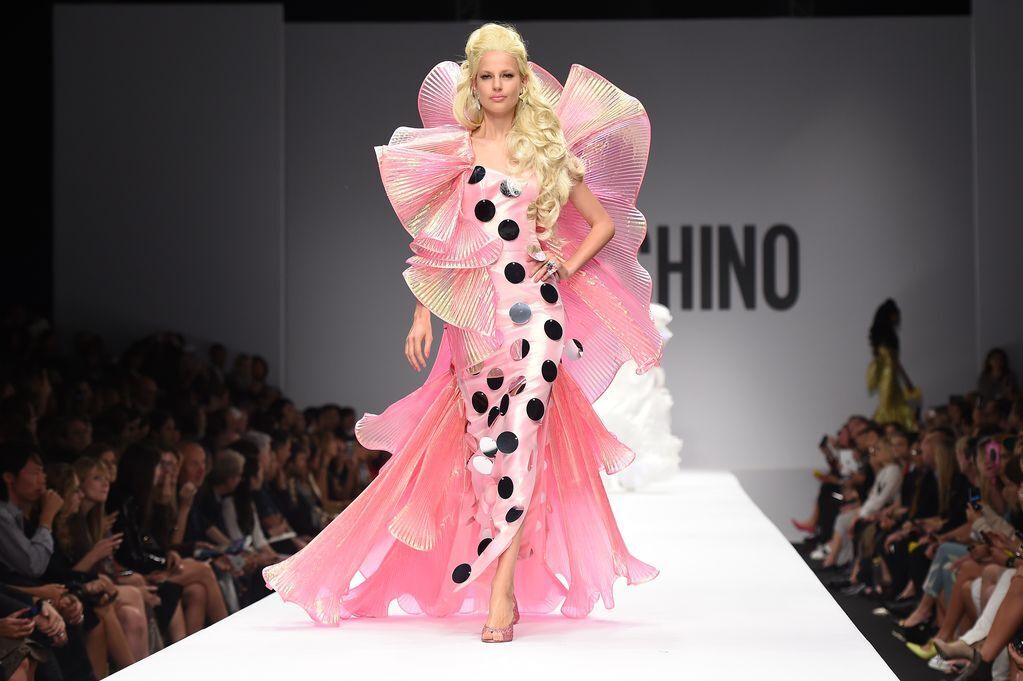 Ellie Dickinson // lifeofelliegrace.com