Paris Fashion Week may be over,  let's review some of the Hot Spots during the week. Normally you think about just going to the shows but the best part of Fashion Week is seeing places that you normally would not see. The shows, cocktail-events, after-parties take place in beautiful locations which are some of the hot spots you need to go to during Fashion Week.
Le Meurice: A five star hotel palace in central Paris that has so much history.  This hotel features the Michelin Restaurant that is to die for and is favorable by the fashion elites and celebrities.
Westin Hotel: The details at the Westin is breathtaking and one of the top venues at Paris Fashion Week where several shows take place.  Having shows in the ballroom with huge stunting chandeliers that hang above you and paintings that add a fantastic touch to the atmosphere.
Centre Pompidou:  A modern art museum that transforms to also have fashion shows.  Art and fashion go hand and hand.
La Fayette Gallery:  A ten story high massive department store where you can find almost every designer and brand label that you can think of.  It is one of the top shopping destinations where they host popular weekly free fashion shows for visitors.  And let's not forget about the open roof at the top floor, where you can see the spectacle view of Paris.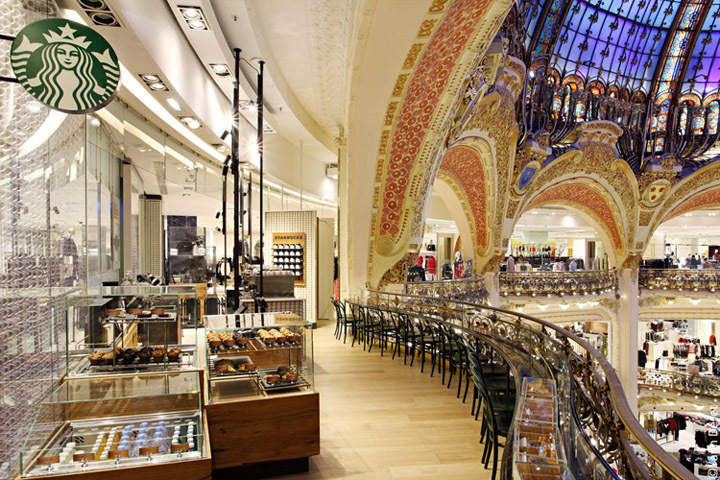 Six Senses Spa:  Located inside the Westin Hotel, is a place that will take you to another world.  The experience will stimulate, energize and revitalize the human spirit.
Visoanska:  Are products that help train your skin to stay beautiful and youthful.  As they partnered up with Six Senses Spa where they share the same philosophy by mixing both luxury and ecological environments so they can exist together in perfect harmony.  So when you go to Six Senses Spa you will experience an unforgettable feeling  that not only help the human spirit but will align all your senses.  So go receive a wonderful facial and body treatment at Six Senses Spa.
Colette: One of the coolest store in town that has perfect selection of fashion pieces and style must have. This store makes you feel like you just entered a shop museum.
Café de Flore: This is one of the coolest places to have lunch. You will find a line stretching down the block as people try to nab a sit in this popular fashion-friendly restaurant. Just eating, talking and watching that busy street of Paris where this is a perfect time to style stalk.