In a world where everything is so accessible at just a click of a button, the importance of the influencer continues to dramatically increase. It is safe to say that the digital era and the influence of the influencer, has changed the way we see and access fashion, beauty and cosmetics. According to the Launchmetrics report 2019, 72% of customers take to social media, making it a necessity to take advantage of this digital platform. This results in an era that is now demanding more from marketing strategies to use the influencer as the voice for the large array of people, especially younger audiences.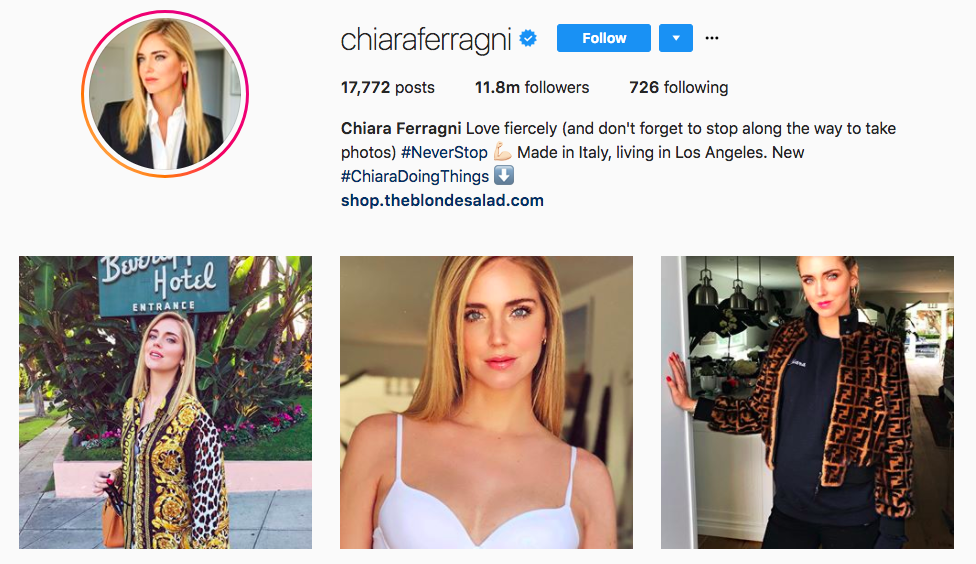 MACRO-INFLUENCER'S
One of the driving forces behind the influencer trend is the different approach that millennials use to buy clothes. It's so much easier to go online to get an unlimited supply of the latest trends especially, with the vast number of macro-influencers.
Whether it's the £500,000 Pretty Little Thing campaign that Molly Mae-Hague released to her 3.2 million followers, or, the new, empowering Lancôme campaign starring the gorgeous Zendaya, macro-influencers can reach the largest audience about. Francoise Lehmann, Lancôme's global brand president, revealed in an interview that 'Zendaya brings a youthful and unique approach to beauty'. Suggesting, that Lancôme were actively targeting their products towards the younger generation by using a millennial icon who made her fame on Disney Channel.
Zendaya at the Lancôme Party
MICRO-INFLUENCERS/MID TIER INFLUENCERS
One may assume that the larger the following an influencer may have, the best engagement and sales a company could receive. However, many companies may not have a spare $500,000 to feature in one of Kendall Jenner's posts leaving a need for a more cost-effective way of reaching audiences. This is where micro-influencers step in. Let me elaborate, micro and mid tiers seem to have a better connection with their target audience generating more authentic content.
FEMME LUXE FINERY
Arguably, it is easier to connect with your followers if they are loyal and enjoy your content. Not to mention that the lower tiers can be more cost effective. An example of a brand that likes to collaborate with micro-influencers is Femme Luxe Finery. From a personal experience of working with this brand, I received many free items of clothing in return for Instagram posts to my 5,000 followers. This is a very cost-effective way for fashion brands to market themselves, as influencers are primarily motivated by monetary compensation or free items.
THE KEY ATTRIBUTE
So, what is the most important thing to remember when looking for an influencer? A brand or company obviously will want the best return on investment and one of the key attributes to remember is that knowing your brand and audience is crucial. This should be at the heart of finding an influencer as only when you know your values and who you want to reach, can you find an influencer who aligns with this.
Take Hannah Brownrigg wearing Femme Luxe Finery in the images above, she now has 220,000 followers that are in adoration of her personal style. Femme Luxe Finery were able to establish their brand messages and beliefs and choose an influencer that fits their brand's needs. The most successful brands will approach influencers with an authentic and organic following usually via social media or email, however, as the influencer business grows, many companies are relying on talent agencies to do the work for them.
Overall, we can all agree that the society we live in is constantly developing and growing. No wonder a 'social media influencer' is looked at as a real, profitable job as it takes long hours of dedication to get that perfect picture. But I can't help wondering, are the influencers going to take over many other jobs that talented people are struggling to get? Will the modelling jobs slowly diminish or will fashion shows start having influencers on the catwalk?