It was my first season on London Fashion Week. And it was a good experience.
xt from Dominika – chief editor of Mess Magazine – she was in London! It was such a surprise for me and we finally met in one of the most expensive hotels in London with a beautiful view of the city on the 15th floor. We took a lot of pictures and I met so many new people. The first day was the the day of street style – Melissa and me, we wore AVA 11 outfits and later I wore McQueen and Melissa wore Moschino. Fashion week was like a second – it finished really fast. But one of my outfits got into DAILYMAIL and that was right on my Birthday (the best present I could receive!).
On the last day we visited ASHISH S/S 16 fashion show. It was a really good collection. Clothes was sparkly and fabrics were half transparent. Girls on skateboards and me on high heels – smiles and glitter, freedom and happiness. That show was about a free spirit and the beautiful power of youth. On that day my snapchat got into a London History and gained more than 65,000 views !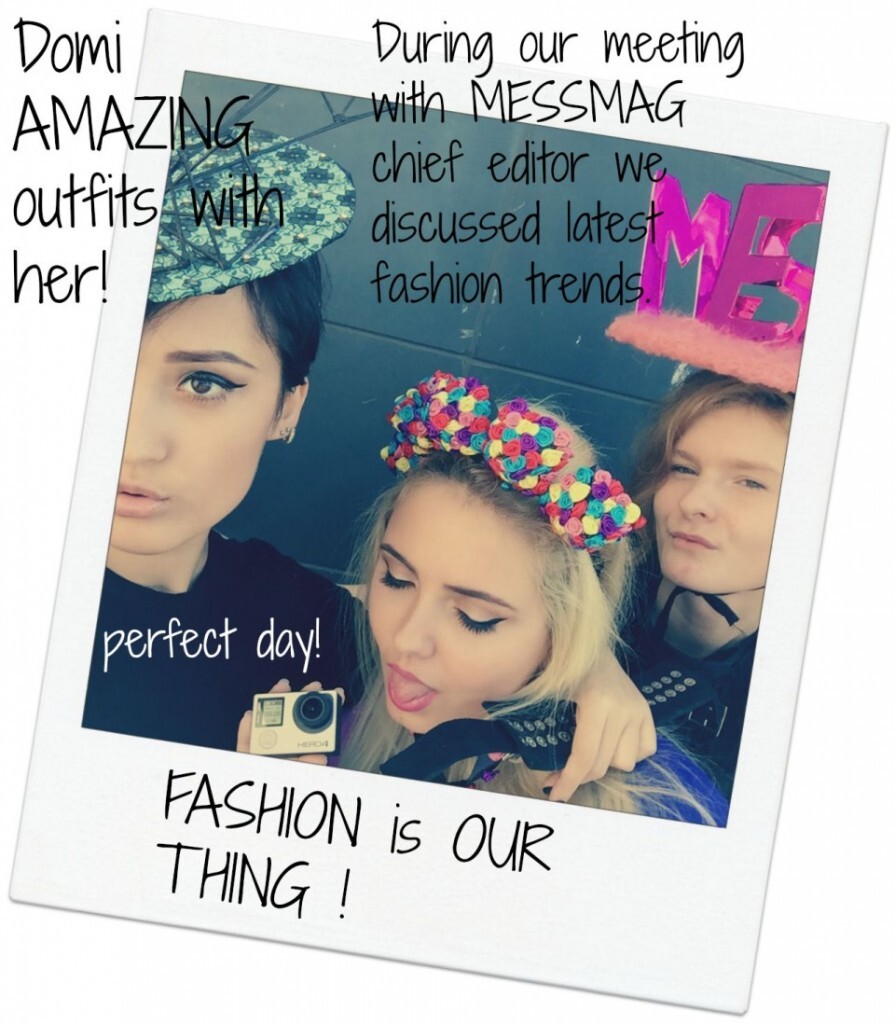 London fashion week was a bomb. Fashionistas in London are so different. They are bright and extraordinary. They wear what do they want and they don't care about the rules. Is it a good quality? Sure it is ! And I got so much inspiration from them during the trip!I am going to tell you about my visit to London with famous Russian video blogger Melissa Mustafa and our brightest moments. We arrived one day before the fashion week and we were excited about everything ! Then I got a te