Seye Isikalu is a London based fashion photographer, who has worked with some of the industries finest in fashion editorials and beauty photography. He has a very impressive portfolio which ranges from working with clients such as Tinashe, Leona Lewis, Rita Ora and many more.
I had the chance to have a conversation with Seye about his work, and to find out what a typical shoot day is like for a fashion photographer, how he deals with egos and high maintenance demands from models and his advice on breaking into the world of photography.
Check out the interview below:
Hi, Seye… thanks for taking the time to speak to me today! It's much appreciated
No problem, I'm happy to be speaking to you.
So firstly, for those who are not familiar with your work can you please introduce yourself and name some of the places we may have seen your work?
My name is Seye Isikalu, you may have seen some of my Portrait work with artists like Azealia Banks, ASAP Rocky, Rita Ora, Michelle Williams or may have seen my Fashion & Beauty shots in publications such as Haute Muse, IDOL Mag, Arise, Fault Mag, i-D, and Rough.
I understand that you work heavily with a lot of music artists, however based on your portfolio; would you say your main focus in photography would be in fashion editorials?
Yeah Fashion & Beauty work with Models is where I can be the most creative with a team. Artists usually already have their own unique style & its rare for them to stray from that, whereas a Model is a basically blank canvas to create anything with.
How long does a shoot day typically last and what is the preparation like?
A shoot day can last anything from 3-10 hours just depending on what we're shooting. If I'm shooting a fashion editorial or beauty with one or two girls, I know for a fact it's going to take a bit longer based off of hair and make up time alone. Whereas with guys it's just in and out depending on what we're shooting. The most I've spent on set has been around 12 hours.
Fashion can be a somewhat unforgiving industry with allot of egos, how do you deal with it on set or behind the scenes?
I think if you respect everyone's craft/role, people will reciprocate that. I've had a few hilariously odd to unpleasant encounters but I've come to understand that the industry is full of CHARACTERS that you either have to learn to work with or stay clear from. With regards to the industry being unforgiving, I think any industry you choose to step into will be somewhat cut-throat. You just need to be ready for it & know how to pick yourself back up after.
For anyone who's s a budding photographer what would be the best equipment for them to purchase?
I would say that if you're a budding photographer it doesn't really matter what you're using to take pictures, you could even be shooting on a disposable camera, all that matters is you have a camera and a good eye for photography. When you start to perfect your craft, you'll develop a good knowledge of what equipment you need to progress on to.
So… Let me give you a scenario. You have to shoot four models, one singer, one actress, a famous model and s fashion designer… Who do you book?
Solange, Naomi Campbell, Tom Ford, Lupita Nyong'o.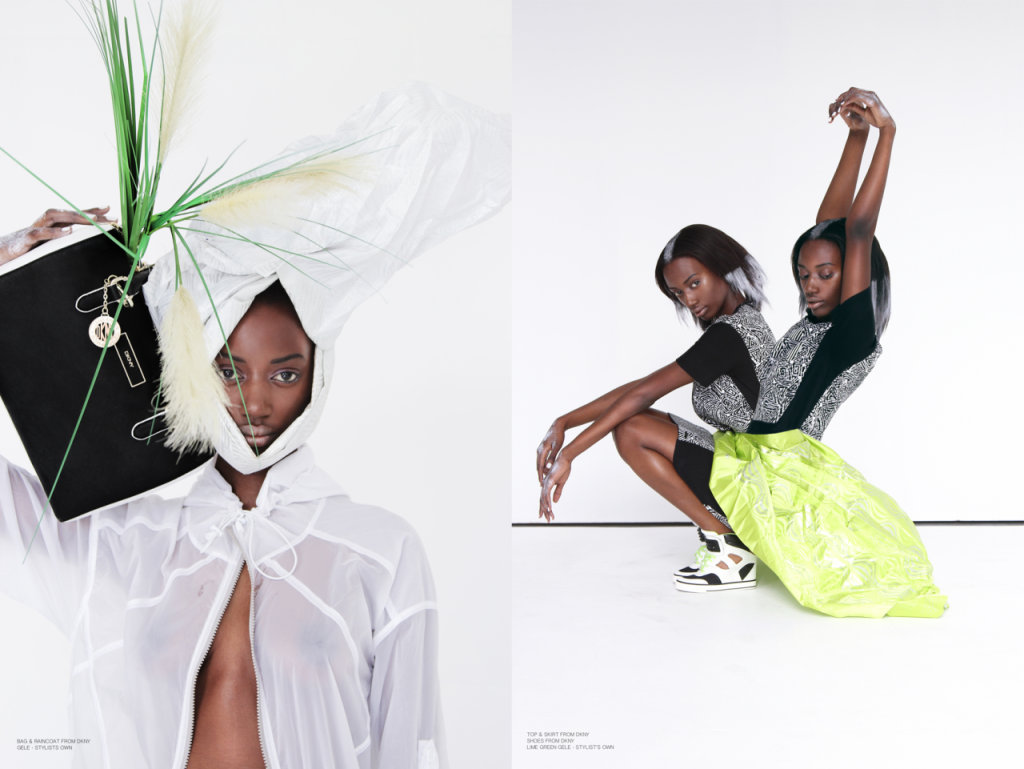 Why would you choose all of them?
I just like all of their aesthetics; Solange emits a magnetic carefree vibe that really resonates with me AND she gorgeous. Naomi Campbell is NAOMI CAMPBELL! She's just the QUEEN. Tom Ford is just so talented & so cool. And Lupita is beautiful, I love everything she represents. They all have really strong looks and are influential in their fields so I think they are all pretty much bosses! Together it would make an epic shoot.
What shoots do you have coming up in the next few months?
I 'm shooting a few personal projects at the moment; one is called 'Locked in London' (lockedinlondon.tumblr.com) where I'll be shooting portraits of people in London who have Dreadlocks. Its pretty much to celebrate & explore the diversity in a hairstyle that I personally find so organically beautiful. I'm very into working on personal work at the moment. Its therapeutic for me.
Where do you hope your career will take you?
I hope my career journey takes me around the world & introduces me to new, interesting souls. Wherever it takes me I want to happy & comfortable there.
Where can our readers keep up with your work?
People can keep up with my work at http://seyeisikalu.com/ which is frequently updated and @byisikalu on twitter and Instagram @egowhatego